Infinite Spark of Being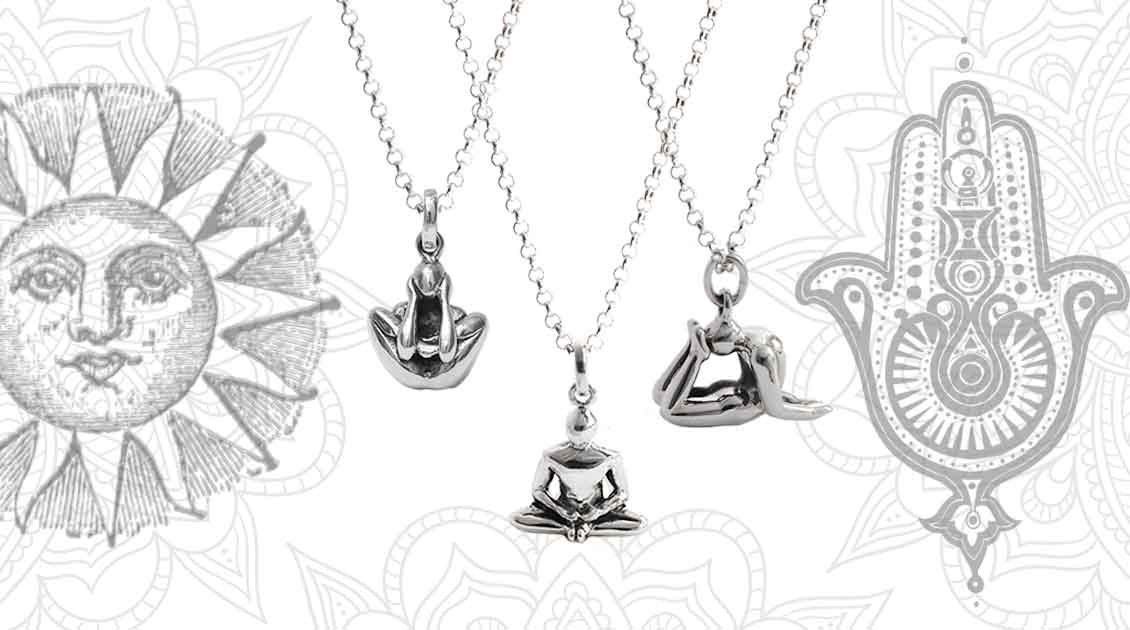 We wrote metaphysical, spiritual and symbolic on the mood board for this collection. A sense of universal cosmic longing, a call to introspection and this heavily inspired the Infinite Spark of Being Collection.
The collection includes sterling silver jewellery that brings us back to the present and ignites that divine spark within us. Discover pendants that certainly pay homage to yoga poses, powerful chakra jewellery, diamond necklaces and self-care spinner rings. We also have fidget rings because sometimes we all need a calming distraction. Join us, the season of self care is here.
Filters
Sterling Silver Star Cross Pendant Necklace

£

24.00

Sterling Silver Evil Eye Pendant Necklace

£

26.00

Sterling Silver Wanderlust Pendant Necklace

£

25.00

Rose Gold Plated Sterling Silver Evil Eye Pendant Necklace

£

30.00

Gold Plated Sterling Silver Evil Eye Pendant Necklace

£

28.00

Sterling Silver Double Star Necklace

£

26.00

Sterling Silver Egyptian Ankh Eye Of Horus Necklace

£

24.00

Meteorite Star and Sphere Necklace

£

90.00

Meteorite And Silver Saturn Necklace

£

105.00

Sterling Silver Solid Star Necklace

£

20.00

Sterling Silver Dangly Flowering Lotus Earrings

£

18.00

Sterling Silver Flowering Lotus Jewellery Set

£

43.00

Sterling Silver Flowering Lotus Necklace

£

25.00

Sterling Silver Fatima Hand Necklace

£

22.00

Sterling Silver Bonsai Tree Jewellery Set

£

48.00

Sterling Silver Mixed Metal Spinning Organic Ring

£

35.00