How to Stack Your Way
We are obsessed with the layered necklace trend here at Martha Jackson. More is definitely more when it comes to the neck-stack. The devil is in the details though – you want impact, you also want to keep it classy. And we've got you covered with pieces that you'll want to RSVP to your neck party.
3 Ways to stack like a pro
1. Make it Personal: Add a keepsake piece such as an engravable locket with add-ons for a truly personalised stack. Our round filigree locket keeps this look classy with it's vintage vibes.
2. Pick A Theme: For curated neck perfection, it's great to design the layers around a theme. This celestial neck party features star pendants in different sizes and with different textures. The result is a playful yet consistent look. We are star-struck by the celestial theme below that features our sterling silver star necklaces.
3. Tell your story: Souvenir style pendants that tell a story about where you've been or personal taste give the layered look authenticity. This coin necklace has a real heirloom feel.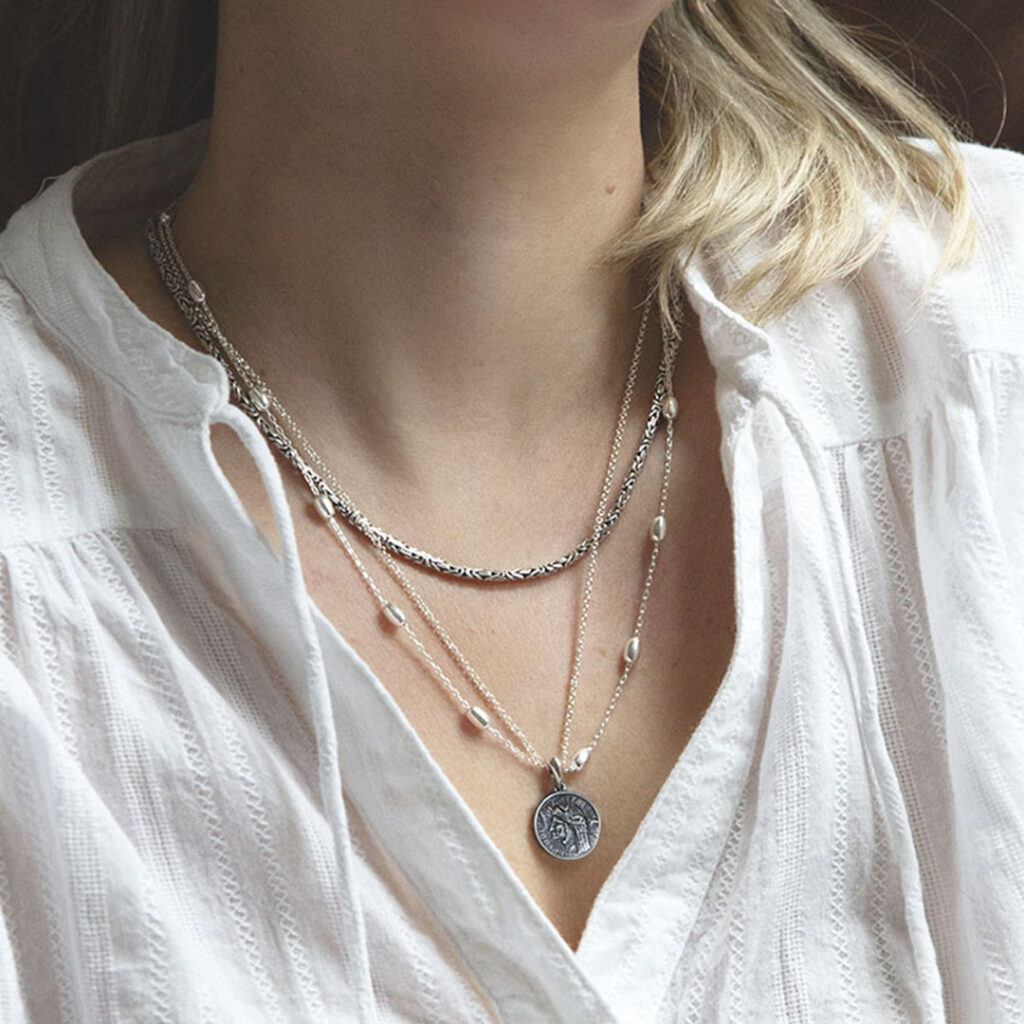 The real key to layering is to do it your way, play around or even cheat a little. We are totally here for mixing metals with this look. Repeat after us: more is more.
Stack 'em up high or go home.
MJ Values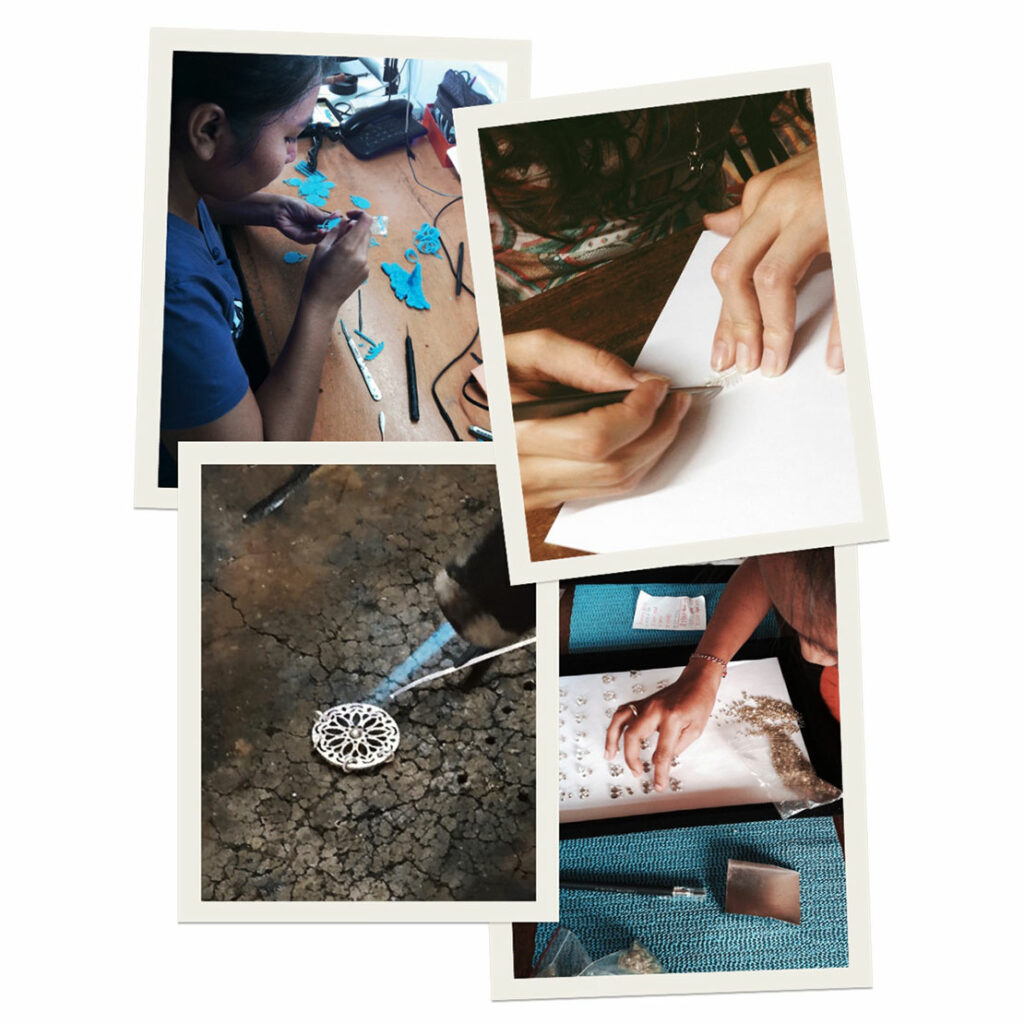 We have long-standing relationships with our makers and invest in their communities.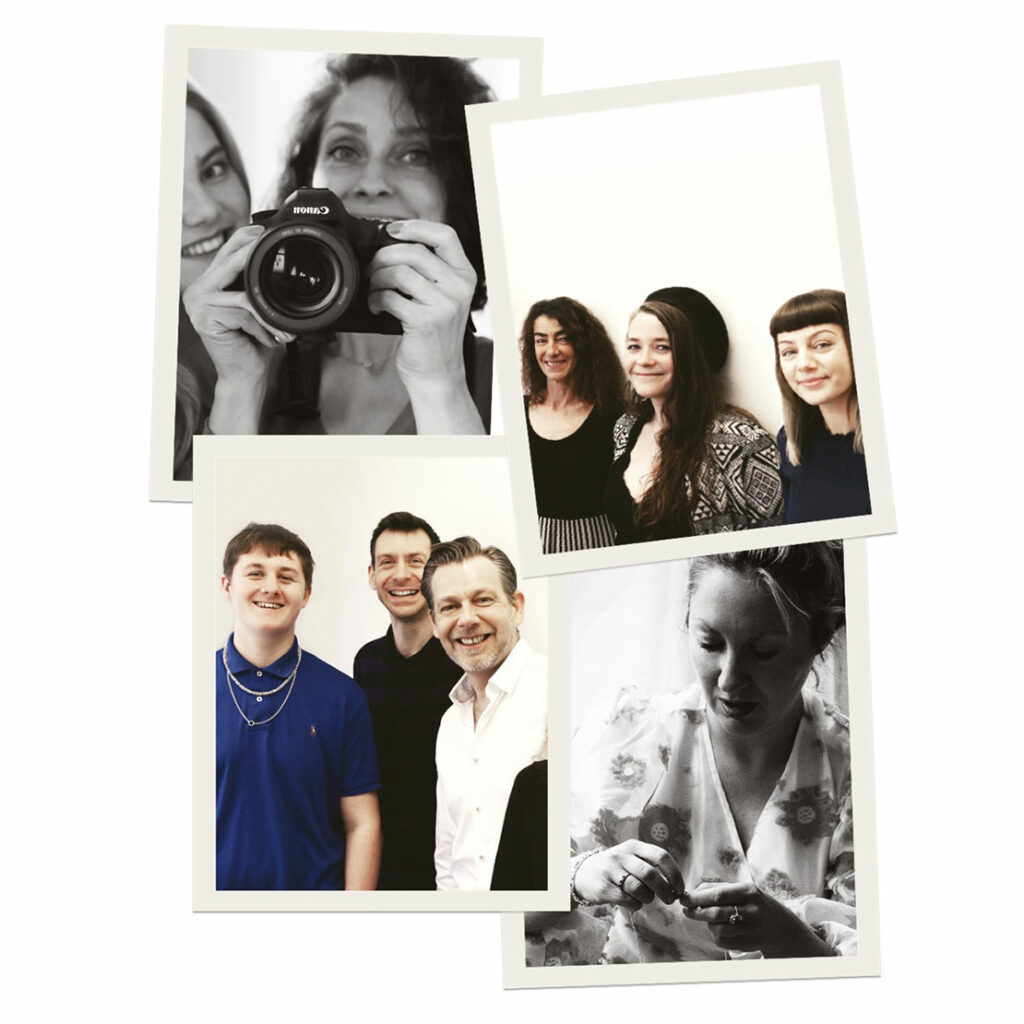 We foster creativity within the team and ensure that all voices are heard.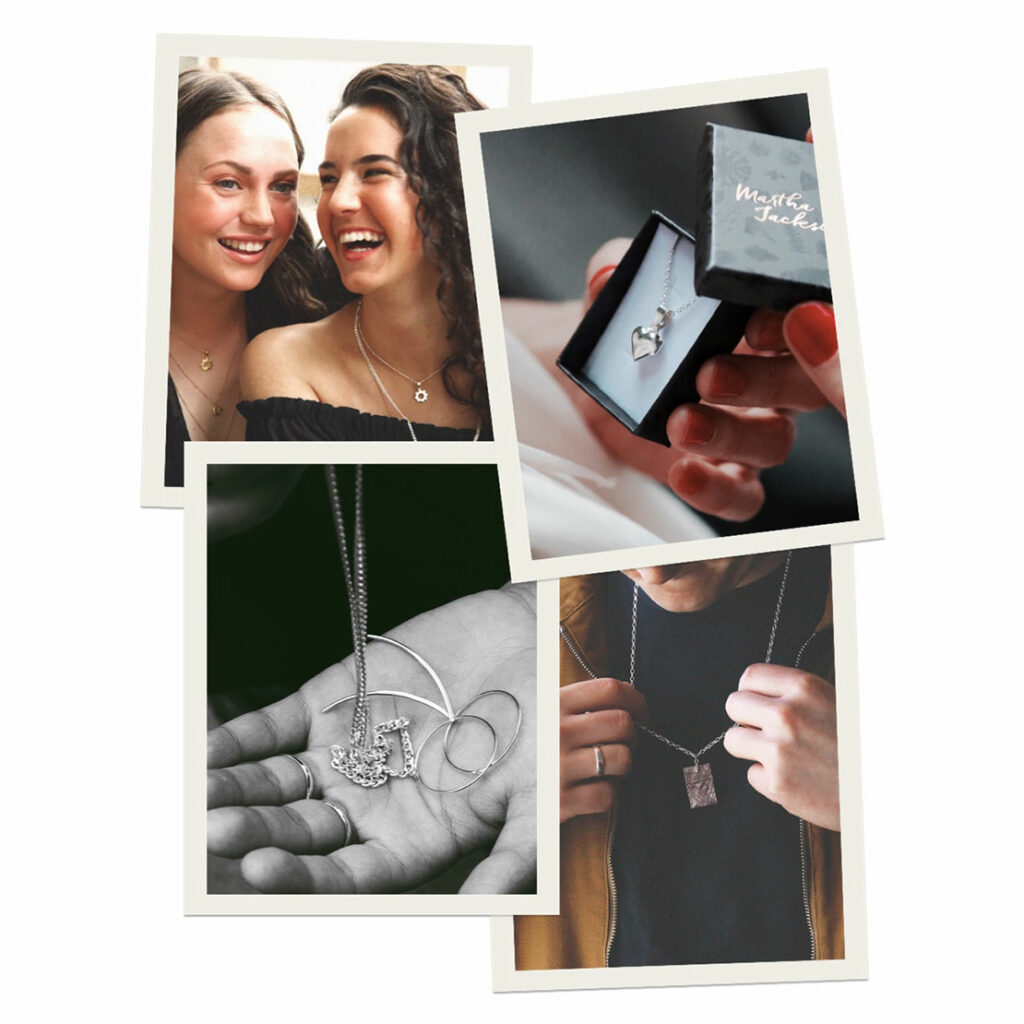 We pay our makers fairly and price our jewellery fairly for customers.