Christmas Shop: Gift-Worthy, Party-Ready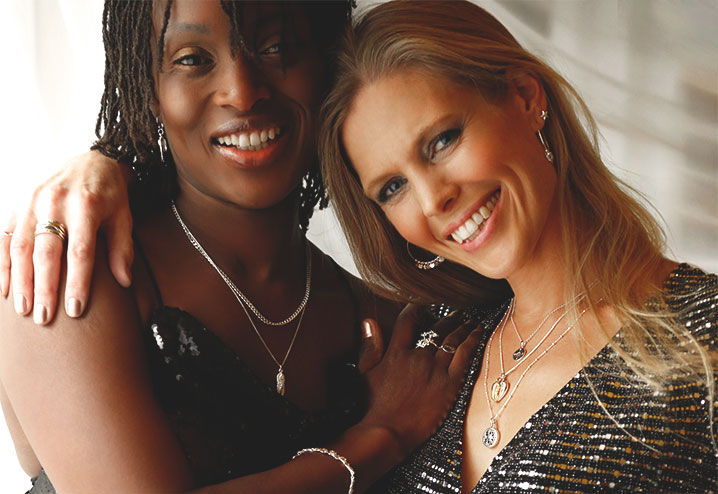 The Christmas shop is stocked full of gift-worthy, party-ready silver and gold plated jewellery.
If you enjoy seeing someone's face when they open a gift that they actually love Martha Jackson is the right place to find it. You can be confident that our jewellery and personalised presents are made to be loved year after year.
We are an independent family-owned business; our makers and customers are really valued. Our jewellery is made from premium recycled sterling silver; Christmas doesn't have to cost the earth or break the bank.
Filters
Sterling Silver Geometric Honeycomb Necklace

£

23.00

Sterling Silver Birdcage Pendant Necklace

£

26.00

Sterling Silver Star Cross Pendant Necklace

£

24.00

Sterling Silver Angel Wings Adjustable Ring

£

24.00

Sterling Silver Evil Eye Pendant Necklace

£

26.00

Sterling Silver Vintage Sunflower Locket

£

34.00

Sterling Silver Vintage Round Locket

£

29.00

Gold Plated Sterling Silver Celtic Square Necklace

£

25.00

Sterling Silver Celtic Square Necklace

£

20.00

Sterling Silver Fire Star Dangly Earrings

£

20.00

Rose Gold Plated Sterling Silver Baroque Hoops

£

29.00

Gold Plated Sterling Silver Baroque Hoops

£

27.00

Sterling Silver Baroque Hoops

£

25.00

Rose Gold Plated Sterling Silver Dangly Heart Hoops

£

20.00

Gold Plated Sterling Silver Dangly Heart Hoops

£

19.00