Baroque Hoop Earrings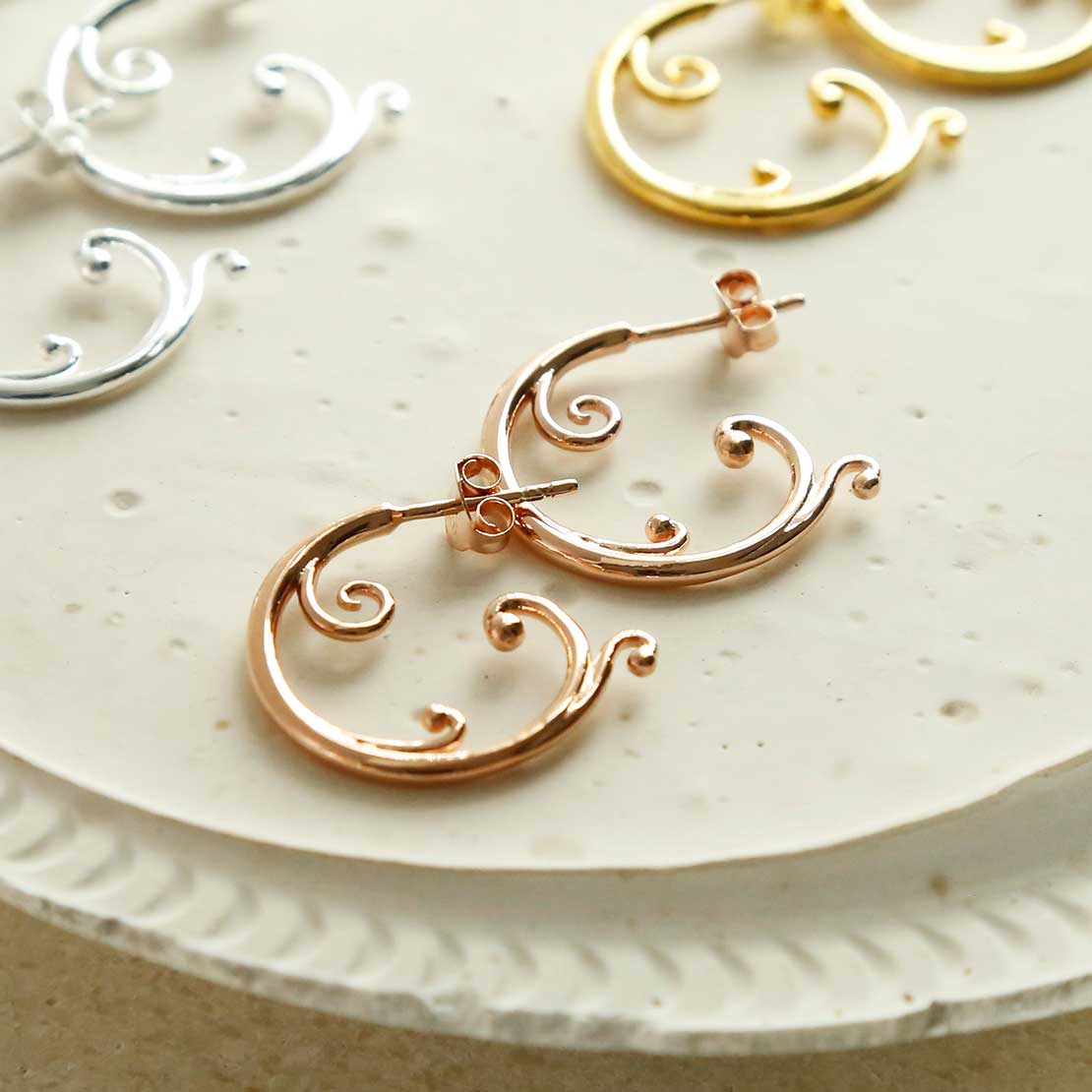 The Baroque hoops have the decadent design flourishes that will boldly take you from day to night. And night to day.
Crafted from highly polished recycled sterling silver and plated with 18ct rose gold or 18 ct gold, these hoop earrings feature the baroque influenced curlicues favoured by luxury Italian fashion houses for decades. If there's a pair of earrings that will put you in a celebratory mood, it's these.